Moreover, in recent months, Twitter has been implementing a policy that eliminates a lot of censorship, raising fears that the platform could become a platform for hate speech.
It encourages several users to divert to alternatives. Trump-era-like platforms like Getr, Parler, Gab or Truth Social put themselves forward as champions of free speech but also target a (far-wing) audience. And besides, these are still centralised platforms, albeit with different policies.
Your preference for a particular platform is probably determined not only by the functionalities it offers but also by your social beliefs.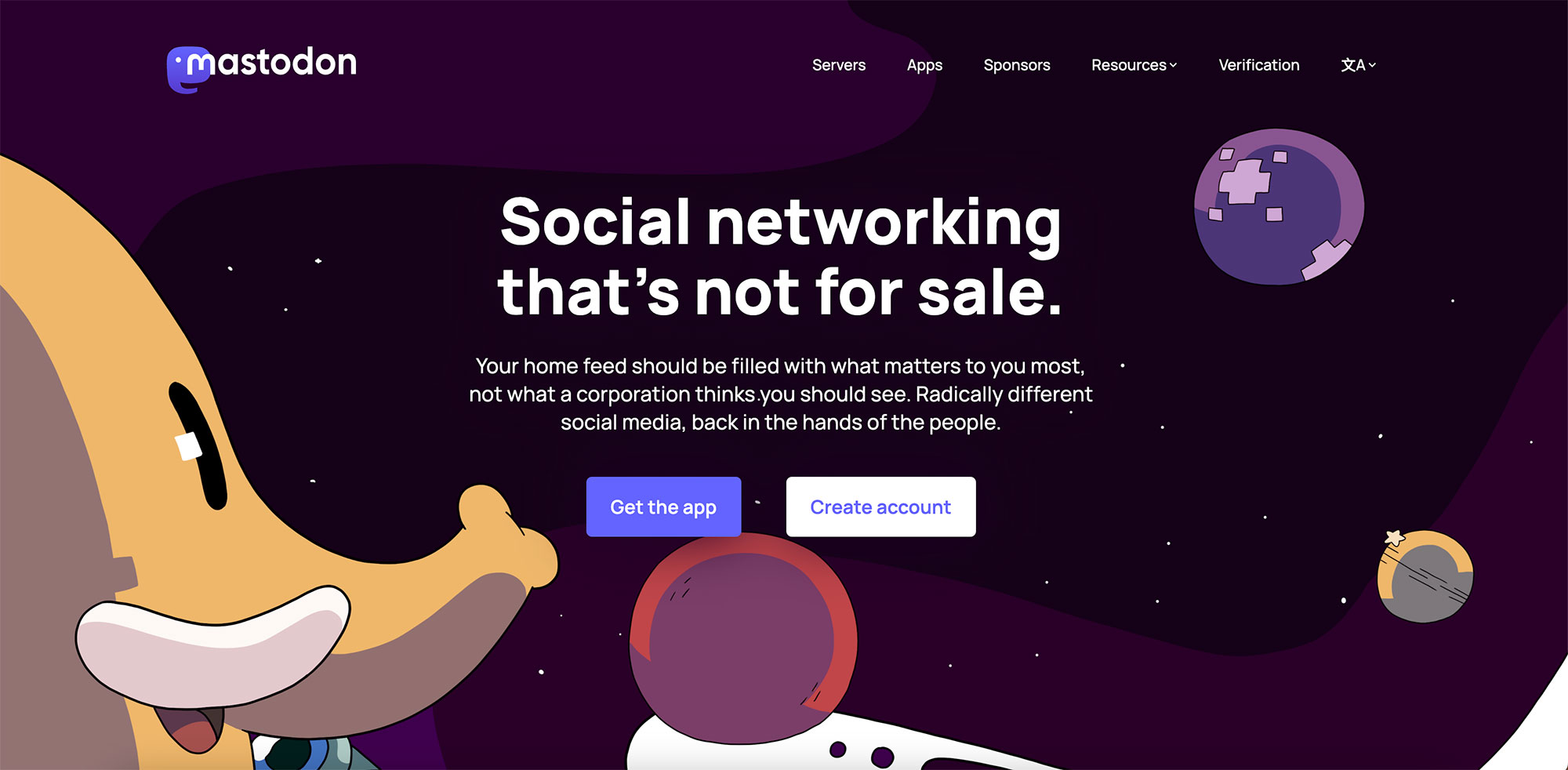 Mastodon
The alternative that has received the most attention in recent months is Mastodon. It is a decentralised network founded in 2016 on which anyone can install and run their own Mastodon server. With that, it is often cited as an example of Web3.0 architecture, although that concept is not always easy to delineate.
There is a very large choice of servers, each with its own topic, rules or theme. A choice of a particular server also determines your username, so think carefully before making your choice: switching to another server afterwards is not easy. You can, however, follow everyone regardless of which server they are on.
Each server is operated and funded by a form of crowdfunding and is supported by a lot of volunteers. This can lead to waiting lists for some servers.
You will find very tech-savy people on Mastodon, bloggers who post a lot around technology, marketing and social media, journalism, … . People who have turned their backs on Twitter because of the toxic climate since its takeover by Elon Musk.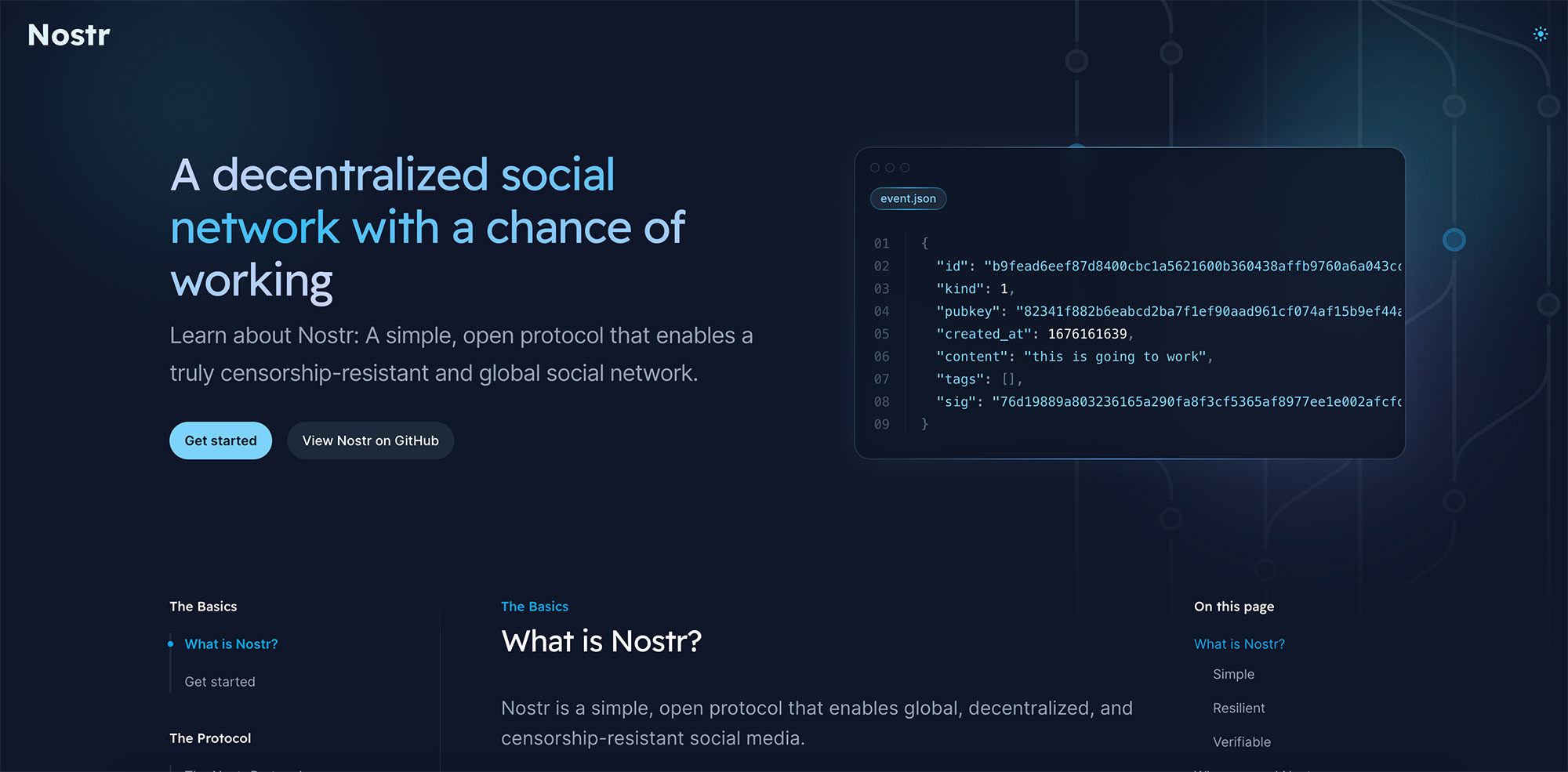 Nostr
Nostr is not a real platform as we know it, but a decentralised protocol that allows users to claim their identity and provide their posts with a digital signature via public-private key cryptography. Those posts are then published through a network of connected servers. Although cryptography is used, blockchains do not come into play, because they have proved to be too slow for social networks. That said, there are many similarities and Nostr has a loyal base of users in the crypto community thanks to its open-source ethos.
Because users of Nostr control their own identity, their access to the protocol cannot be blocked by any external authority. And because it relies on a network of independent servers, it is basically impossible to ban posts or users from the entire network, even if some servers censor them.
A big advocate of Nostr is Jack Dorsey, the founder of Twitter. Within Twitter, he had already started developing a decentralised protocol in 2019 that has now become a full spin-off: Bluesky.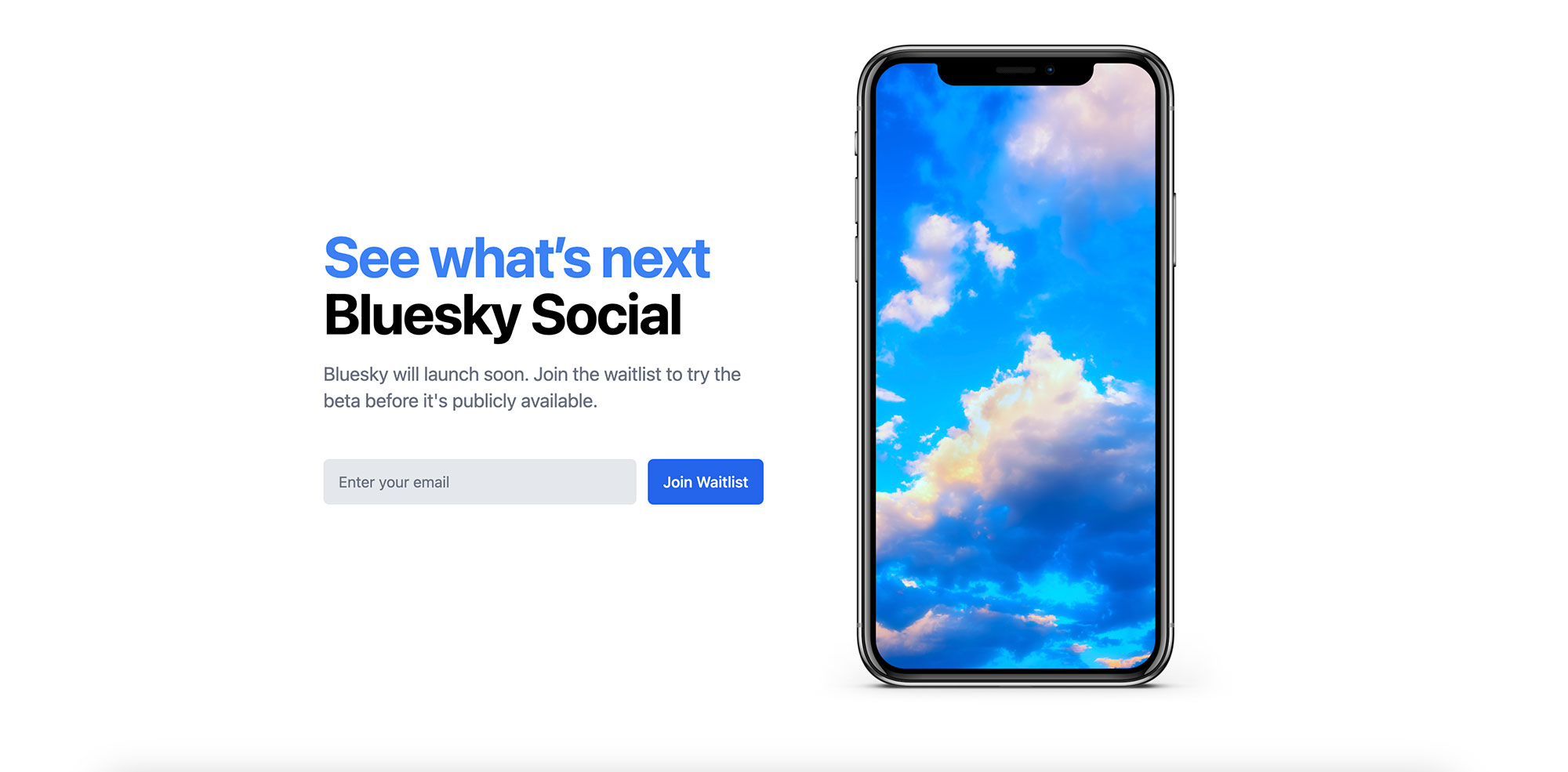 Bluesky
Bluesky is a decentralised Twitter alternative that is now available in Beta. You can already download the app from the App store, but you need an invite to create an account.
The few images already available show an interface very similar to Twitter.
But again, the big difference with Twitter here is the protocol. Bluesky uses the so-called Authenticated Transfer Protocol (AT Protocol). It means that many sites manage the network and any company or individual can set up their own hosting if they want. Bluesky is the first app to rely on this protocol.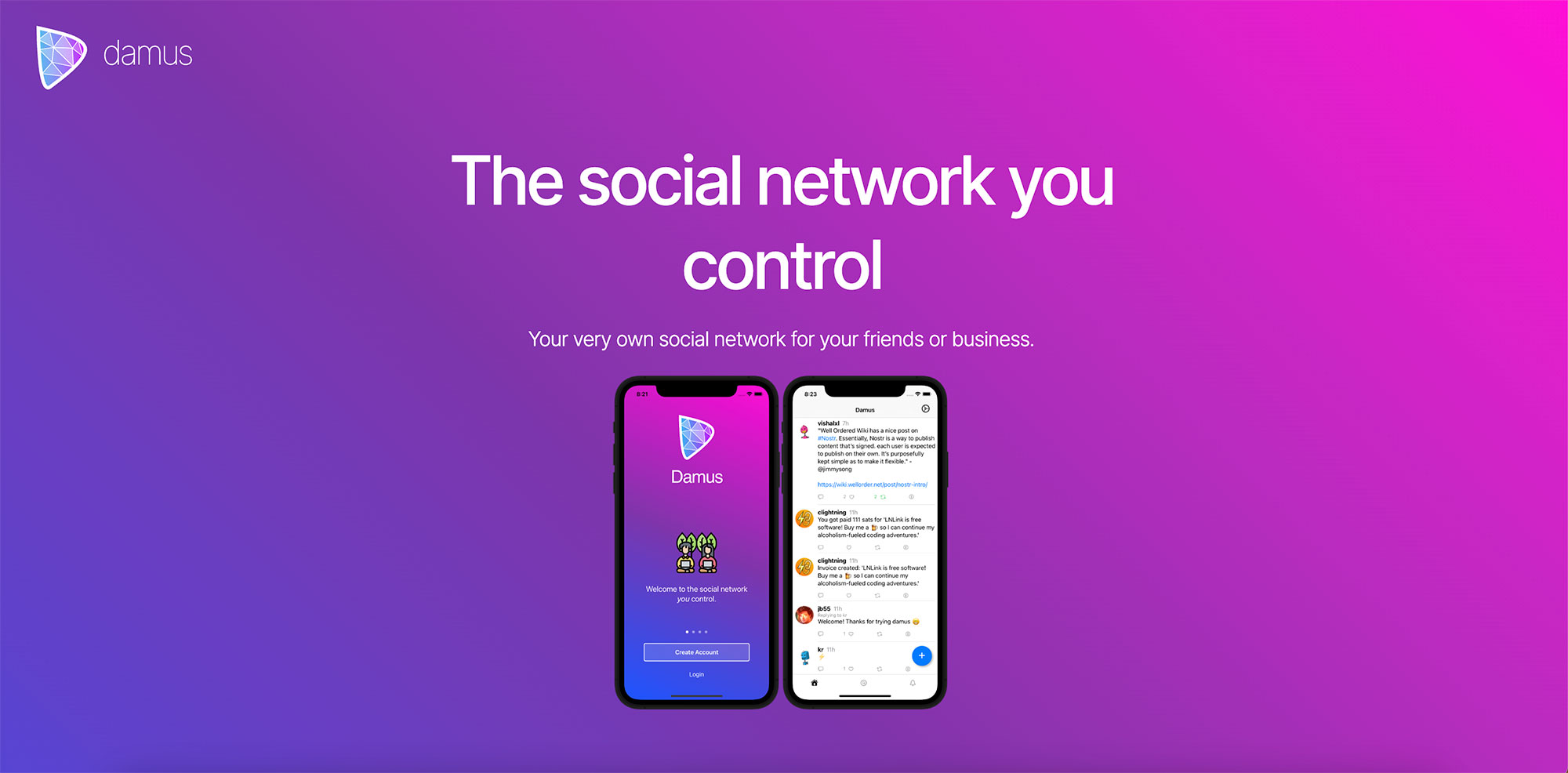 Damus
Damus is built on the Nostr protocol and the app has since been banned in China. According to privacy advocates, this actually underlines the appeal of decentralised protocols. After all, Nostr itself cannot be censored.
Above we already talked about public-private keys and here it will become clearer what exactly that means. When you download the app and create an account, you go through a typical login process but at some point you see an account ID.
That account ID is your public key. Others can use this to find you.
That account ID is your public key. Others can use this to find you.
When you click on the public key, you see the private key. On decentralised platforms, this functions as your password.
You can also use the Nostr protocol on Android devices. For this, we recommend to use Amethyst or Iris.
Other protocols like Farcaster or Lens won't knock the big boys off their thrones anytime soon, but that's not the point. Twitter currently has several hundred million active users, Facebook more than a billion. For now, Mastodon has about 2.5 million users, while Nostr's counter is only 220.000.
Nostr is a protocol rather than a platform, Nostr itself doesn't constitute competition for Twitter. According to some tech experts, Mastodon has reached a point of public breakthrough while Nostr, Bluesky or Damus remain more experiments.
Fragmentation of the social media landscape
As Web3.0 social media platforms/protocols take off, it may lead to a fragmentation of the entire landscape. On the one hand, this is a good thing. After all, a major concern is that currently too few players are too big and too powerful. Hence the call in both the US and Europe to "break things up". On the other hand, there is a call from the government to Web3.0 developers to take interoperability into account. If agreements are made on a number of technical standards, information can continue to flow smoothly between different platforms.